Making Every Packaging & Display Job Easier & More Profitable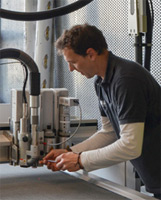 You've got a shop to run, estimates to do, dies to make and samples to produce. With so much pressing on your shoulders wouldn't you want the most effective tools for fast, customized design for corrugated and folding carton packaging and displays.
Not Your Average Cardboard Box
We offer an array of tools to make the design of effective corrugated and folding cartons and displays.
Easy-to-use, powerful CAD software for dieline and steel rule die design.
Extends the built-in search capabilities across your design organization.
Quickly customize a design starting with our library of 500 parametric designs.
For occasional packaging or display creation needs, work online and pay as little as US $1.50 per design.
In cooperation with Zünd and Canon, we offer digital die cutters, sample tables and printers.